S1 sideboard – Storage of the highest quality
Give the office or meeting room an extra boost with an S1 sideboard designed with true craftsmanship. The S1 sideboard has visible studs and other joinery details, which have been allowed to stand out clearly. The body and drawers are available in different types of wood.
The doors are reversible and come with black laminate on one side and a choice of laminate colours for the other side.
The sideboard is made entirely without hinges or handles. The doors simply run in the folds that hold them. Neither metal rails nor ball bearings have been used in the design. The same applies to the drawers. They slide on the shelf that carries them. Simple, rational and back to basics. Pure and simple solid craftsmanship. Just like the carpenters did it in the old days.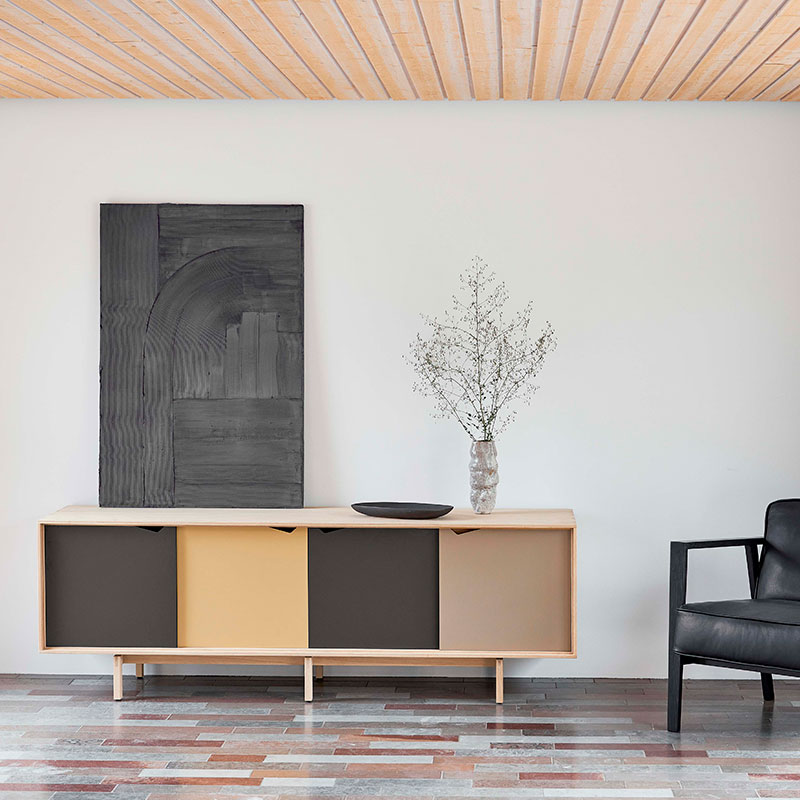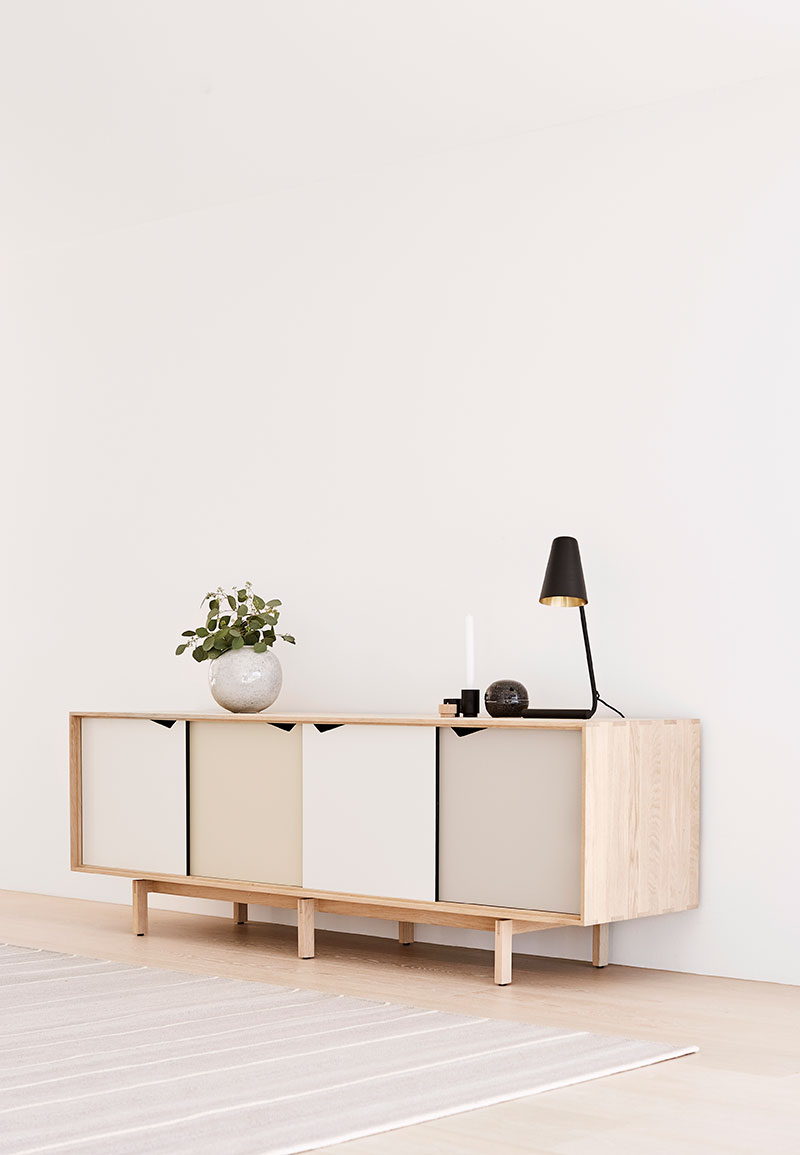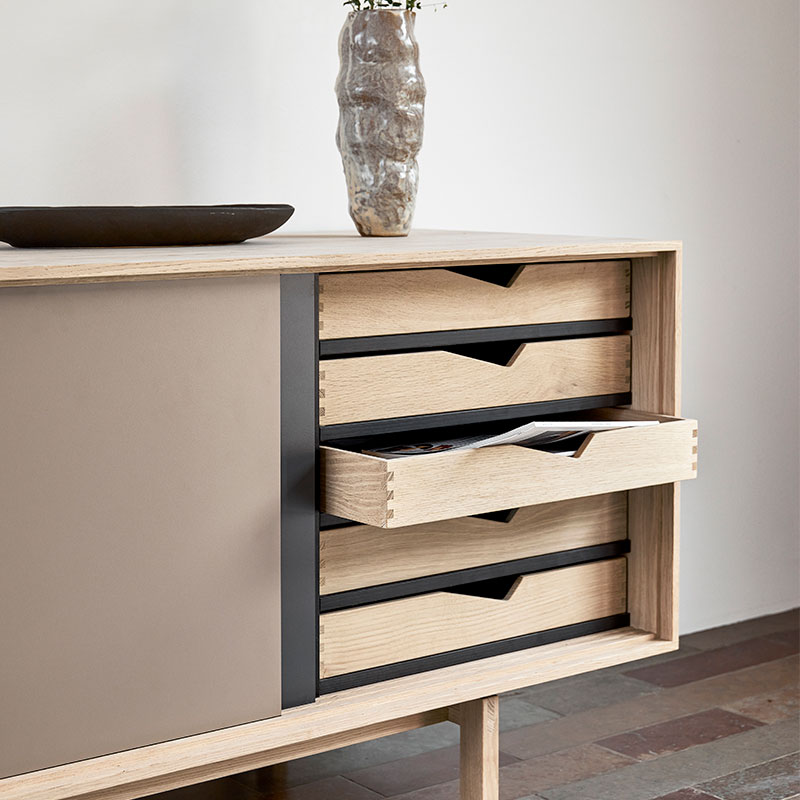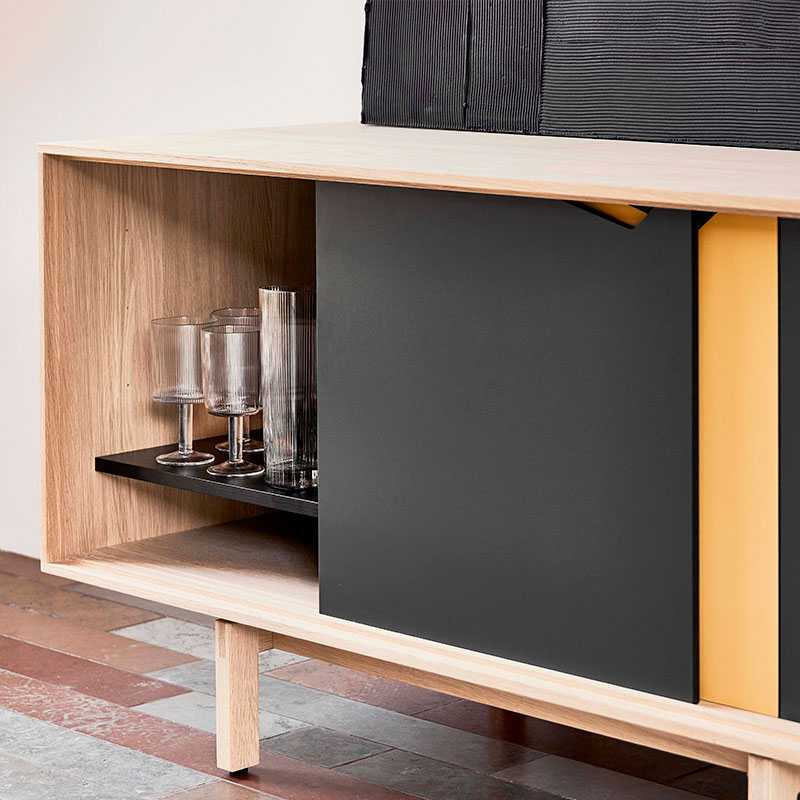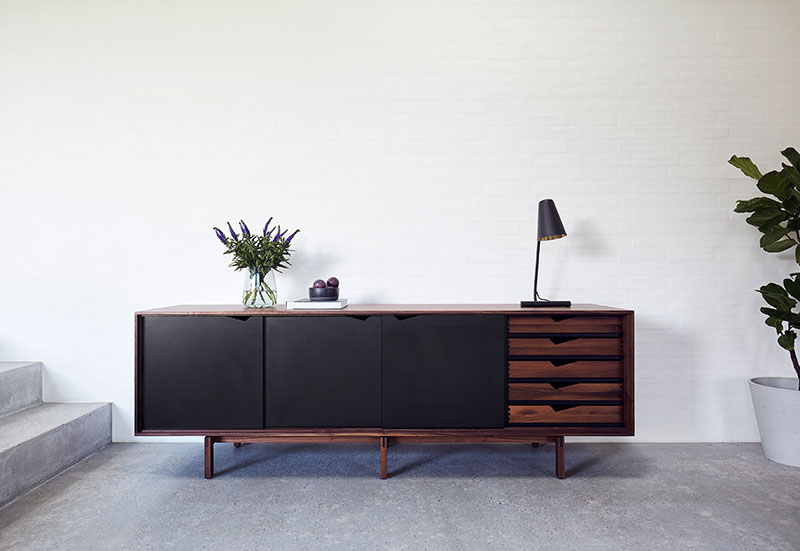 Flexible storage
S1 comes with 4 shelves, and extra shelves can be purchased. Trays are also available for the sideboard, which are loose trays that, in addition to storage, can be used for many other purposes, e.g. as serving trays. An S1 sideboard in the meeting room provides ample storage for meeting tableware, making it easy to set the table when needed. And the furniture itself adds quality and aesthetics.
It is possible to cut out the rear cover for cable entry.
Product highlights
Quality furniture with visible studs and other joinery details
Reversible doors for different looks
Beautiful storage furniture for e.g. the office or meeting room
Available in several wood types and colour combinations on doors
Materials and surfaces
Sizes
Downloads
Downloads
Mappen kunne ikke hentes. Prøv igen senere.