Elegant storage with craftmanship details
S6 is a beautiful and practical storage solution that is suitable in the the office, meeting room or the open common room.
The functional piece of furniture has both drawers and doors and can therefore be used to storage everything from your tableware for your meetings or folders. The sideboard is made of solid wood. A piece of furniture that has its foundation in solid and classic craftmanship.
Both doors and drawers has soft-close, so they don't make any unnecessary noise in the open offices or in the meeting room.
Choose between 4 fronts:
Ocean Grey
Kashmir
Alpino
Multicolor (Silver, Pumice & Iron)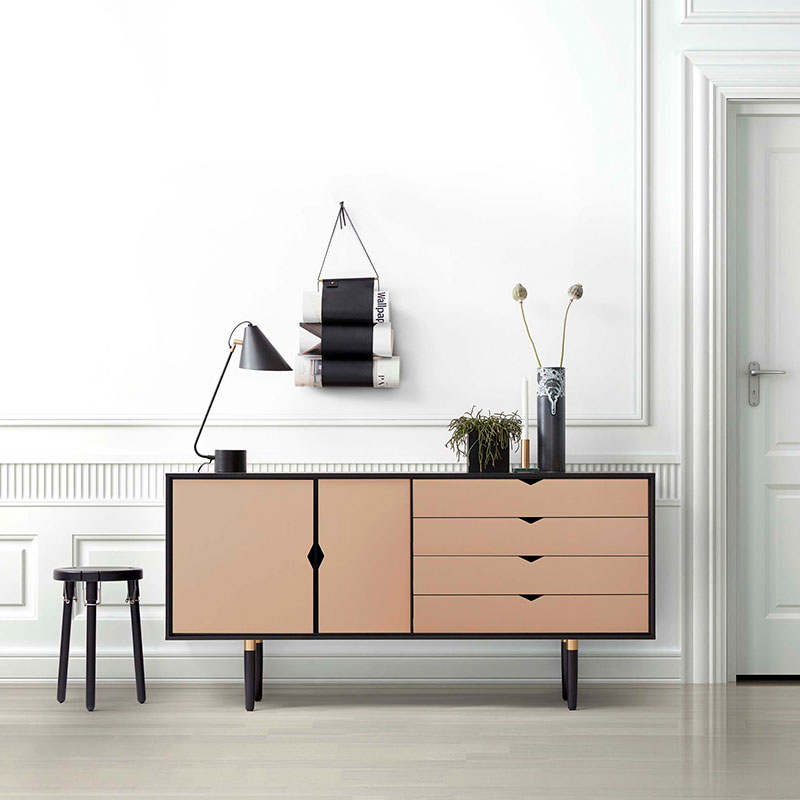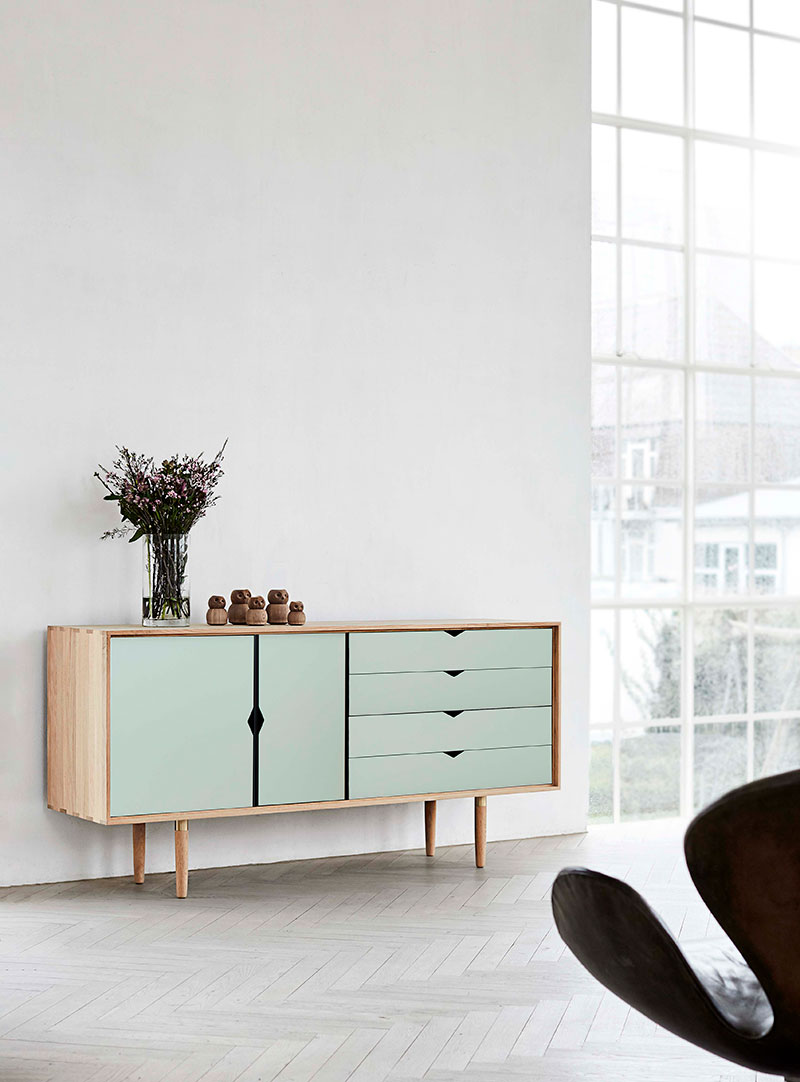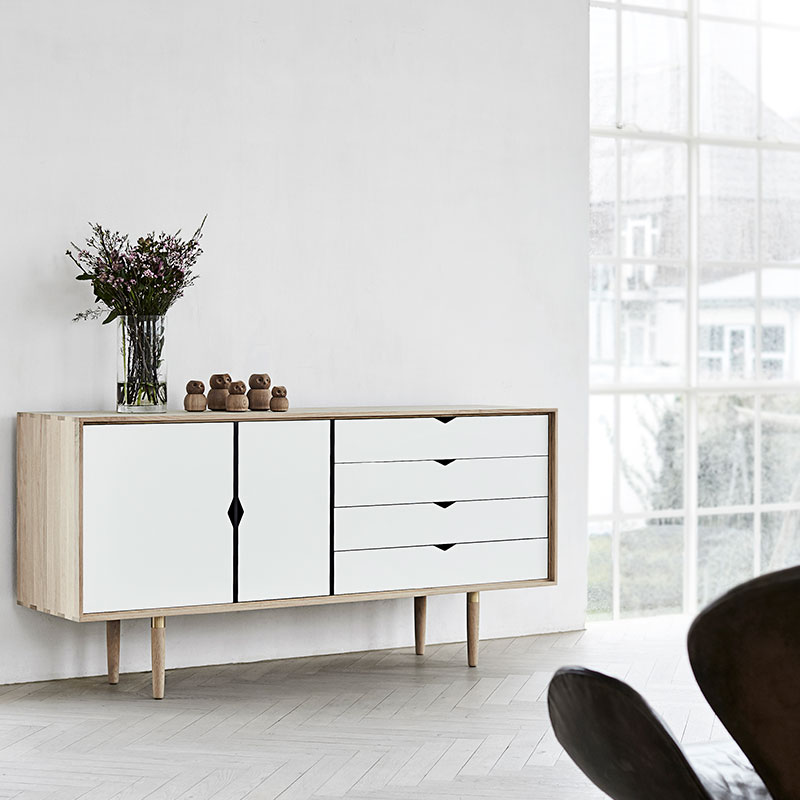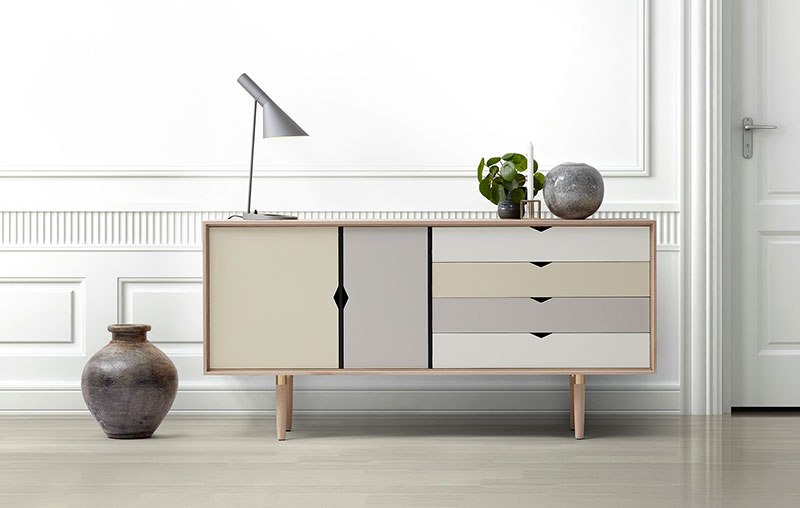 Product highlights
• Quality furniture with visible taps and other craftmanship details
• Soft-close on all doors and drawers
• Beautiful storage to the office or meeting room
• Available in several different wood, colours and combinations on the doors
Materials and surfaces
Sizes
Downloads
FRONTS - LAMINATE (colorcombination: MULTI SAND):
Sizes
163 × 43 × H80 cm - (Incl. 2 shelves)
Downloads
Mappen kunne ikke hentes. Prøv igen senere.